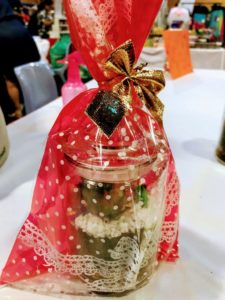 Searching for the perfect Christmas Gift? Go Green !!! Gift a terrarium.
And engage in a relaxing and creative activity this festive season.
A terrarium is a mini garden in a bottle.
Terrarium making is super simple and at Green in Future, our professional terrarium designer provides step by step instructions to create your own terrarium.
For more information on workshops, please contact Info@greeninfuture.com.
Types:
There are two types – open and closed terrariums.
Benefits of terrarium making include reducing stress/ anxiety and increase productivity and creativity. It is also a great way to green windowless office spaces and people with no access to garden spaces. Minimal maintenance and care are required for terrariums.
Closed terrariums only need to be watered once in a while.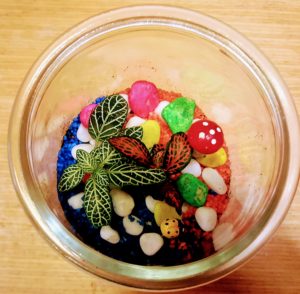 Open terrariums must be occasionally sprayed and pruning is necessary when plants outgrow the container. Learn other fun and interesting tips for terrarium making and maintenance when you sign up for a workshop. So don't wait!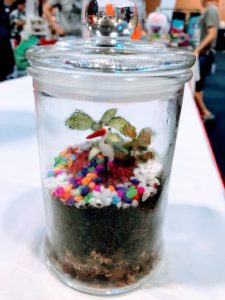 Sign up for a terrarium-making workshop now and take a step towards creating a green Christmas and New year!
Workshops conducted by Parvathy Subhadra Professional plant expert and who preaches green living, with a decade of publishing and research experience.
Terrarium sale for a Greener Christmas
Photos from our Marketplace at Stamford American International School.
Green in Future Team on a Terrarium sale for a Greener Christmas !!