A digital publication from Green in Future updating monthly on the latest news, technology, and events to enlighten & inspire the society towards a greener future.
cover story
Khoo Teck Puat Hospital (KTPH) has clinched the inaugural Stephen R. Kellert Biophilic Design Award. Biophilic design incorporates natural materials, natural light, vegetation, nature views and other experiences of the natural world into the modern built environment. KTPH has surpassed traditional hospitals and has opened the door towards a new kind of building type for the healthcare industry. The design considers how the built and natural environment can become part of the healing process.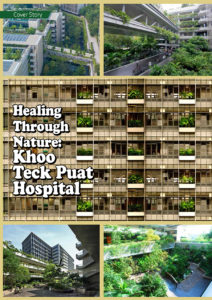 Biophilic Design Integration
Using biophilic design elements and attributes as a design concept
Designed to be 'forest-like' - water features with aquatic species, and plants that attract birds and butterflies were introduced. Greenery extended from the central courtyard to upper levels of the buildings and down into the open-to-sky basement, creating the impression of architecture deeply enmeshed in a garden. 
Place-Based Relationships
Using specific place, climate and ecology of the building location to determine building design
To suit the local climate, indigenous tropical plant were
chosen for ease of maintenance. By providing host plants
and various habitats within the hospital grounds, the hospital
becomes part of the larger ecosystem encompassing
various green patches throughout the north of Singapore.
Climatic studies conducted revealed that KTPH is significantly cooler in the afternoon most likely is due to shading (i.e. lower heat gain) and evaporative cooling (i.e. water features). 
Read Full Article
Face to Face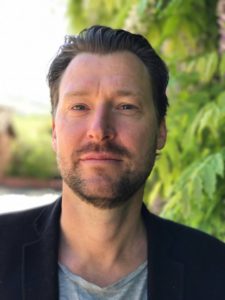 Rasmus Astrup is partner and project director in SLA – one of Scandinavia's leading landscape architecture and urban development studios. SLA has more than 20 years of experience in creating modern, sustainable urban spaces that inspire community and diversity through innovative use of architecture, infrastructure, nature and technology.
What exactly is circuit design in architecture/urban planning? How does it benefit sustainability?
Circuit is also known as circular design. It's the process of upcycling where by-products or waste materials are transformed into new materials or products of better quality. So you can use it for something better or at least at the same level. Its based on the thinking of the book Cradle to Cradle.
What is your favourite project to date, and why? I think all our projects are my favourite but the one I talk about most is the Novo Nordisk project. This project is a good example of how a big corporate company saw the value and quality in nature for their employees, and also of how businesses can financially benefit from nature. In Novo Nordisk, its really just wild nature – flora, fauna, insects and small birds. It is more than just a HQ for a commercial company, it is also a public park for everyone to enjoy.
Read Full Article
event report
The Stephen R. Kellert Biophilic Design Award acknowledges Stephen's legacy as a pioneer in articulating and applying Biophilic Design principles to the built environment. Late scholar and Yale University social ecologist Stephen R. Kellert's advocacy has encouraged widespread adoption of the practice. The award was offered for the first time in 2017 through the International Living Future Institute's Biophilic Design Initiative.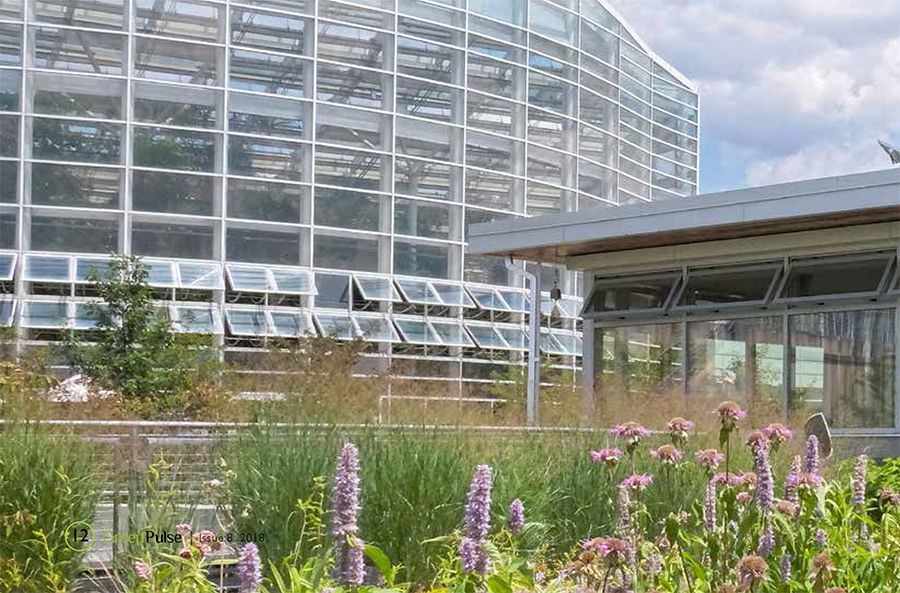 The inaugural award was presented to Singapore's Khoo Teck Puat Hospital, in recognition of the innovative and extensive use of biophilic design to engage all of the sense to promote healing and wellbeing.
About the International Living Future Institute
The International Living Future Institute is a hub for visionary programs. The Institute offers global strategies for lasting sustainability, partnering with local communities to create grounded and relevant solutions, including green building and infrastructure solutions on scales ranging from single room renovations to neighborhoods or whole cities. The Institute administers the Living Building Challenge, the most rigorous and ambitious building performance standard. It is the parent organization for Cascadia Green Building Council. It is also home to Ecotone Publishing, a unique publishing house dedicated to telling the story of the green building movement's pioneering thinkers and practitioners. https:// living-future.org
special report
CEO Asia launches the inaugural Brands for Good in Singapore. The recognition programme, sponsored by Maybank Singapore and BBX, aims to champion corporate social responsibility (CSR) and recognise forward-looking businesses, particularly Small and Medium-sized Enterprises (SMEs),which are committed to being stewards of positive impact. CEO Asia hopes to build a network of game-changers to motivate other businesses to move towards achieving a sustainable future.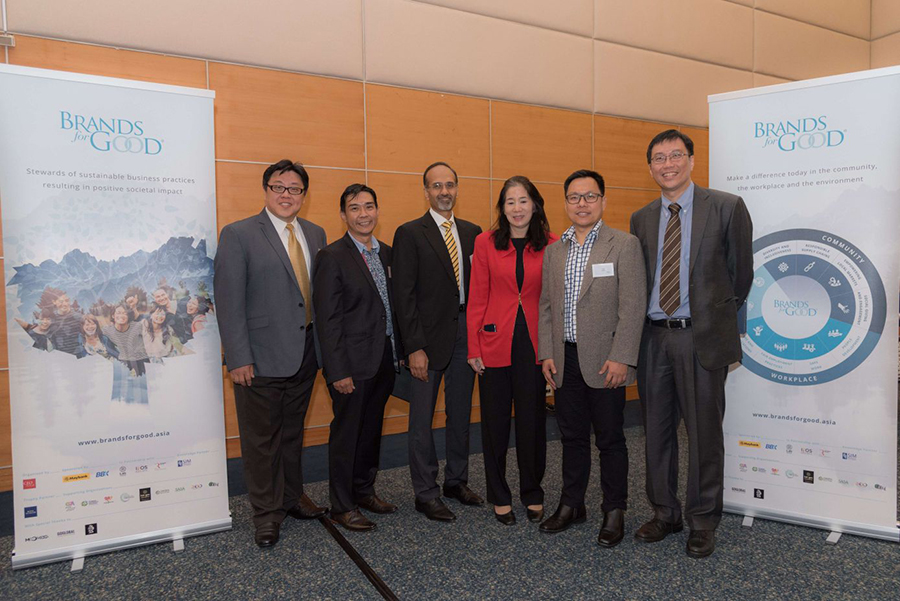 "Brands have the power to create shared value through purpose-driven strategies," said Glenn Lim, founder of Brands for Good and director of CEO Asia."Through Brands for Good, we will recognize the top brands that have embedded the principles of sustainability throughout their organizations. At the same time, Brands for Good also provides an opportunity to businesses who have yet to embark on this journey, to kick-start and take small steps in making a difference in society." 
special feature
The inaugural Cities of Love Award (COLA) ceremony was held in conjunction with SMU Grow's 3rd Anniversary. The ceremony was a celebration of sustainable efforts made by ordinary individuals and organizations. Unlike many sustainability awards that are often given to prominent figures and enterprises who implement large-scale transformational projects, COLA recognizes smaller efforts that are creating positive impacts on society.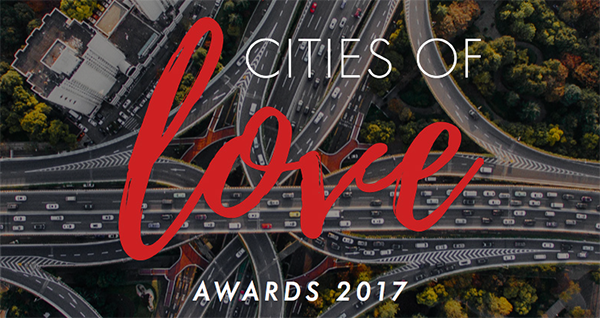 About Inception
Inception was formed in Singapore in August 2010, by Valerie Ang and Tai Lee Siang, out of a passion to transform lives, environments, and societies. It believes that everyone has the capability to bring change. Inception hopes to be a vehicle of change through holistic creations that promote sustainable living. Its long-term vision is to develop a basket of diverse creative projects that could include products, publications, multi-media productions and even gastronomic experiences. By introducing new innovations and perspectives that are sustainable and economically feasible, it hopes to contribute to harmonious and peaceful living on this Earth we call home.
Read Full Article
Advertise with us
Need your Business Featured at Green Pulse ?
Opportunity to advertise your company profile & products
An exclusive write-up coverage on your services
One portal to showcase business trends, news and events
Contact us at editor@greeninfuture.com