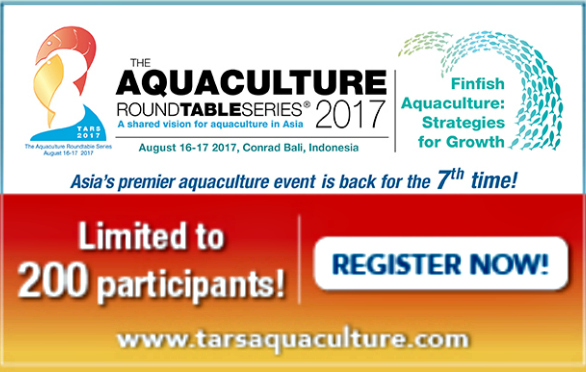 The Aquaculture Roundtable Series (TARS) 2017 will address Finfish Aquaculture: Strategies for Growth. The focus on fin fish aquaculture is the second time we are addressing this sector in this series of roundtables. The meeting, taking place in Bali, Indonesia from August 16-17 will explore the growth potential of Asia's finfish aquaculture industry, with a view towards developing a strategic approach towards market-driven production.
Now in its seventh year, TARS 2017 will feature a comprehensive agenda featuring state-of-the-industry and science plenary presentations by local and international industry experts. The two-day meeting aims to promote positive image building and improve relationships and communication among the key players in the finfish sector, different markets, governments and NGOs. TARS 2017 will also incorporate 3 breakout sessions as well as a dialogue session, "Hard Talk with Finfish Farmers" where select farmers will face hard-hitting questions on business and farming models, challenges, successes and opportunities.
For more information on our conference, please go to: http://tarsaquaculture.com/.