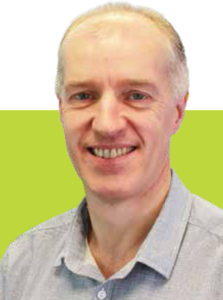 Mike Shilton 
Product director | Keysoft Solutions 
Mike completed a degree in Ecology before choosing a career in Landscape Architecture.He is still a Chartered Member of the Landscape Institute (CMLI) and worked as a landscape architect for over 10 years at both Birmingham City and Wolverhampton Borough Councils.
Mike Shilton in his capacity as Chair of the Landscape Institute BIM Working Group has been working hard to promote BIM for Landscape.
He has presented at several events to show landscape product suppliers and contractors how they can engage in a BIM project.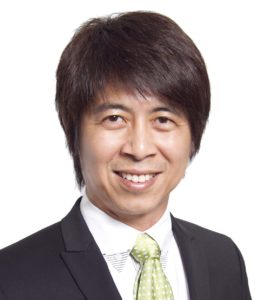 Mr. Tai Lee Siang 
Chairman | World Green Building Council
Mr Tai Lee Siang is current World Green Building Council Chairman
He is a multi-award winning architect and urban planner at both local and international levels.  A Past President of Singapore Institute of Architects (SIA), Mr Tai formed the SIA Green Committee leading to the first collaboration on Green product exhibition with BEX Asia 2009 and International Green Building Conference with Singapore Building and Construction Authority (BCA).
 He continues to pursue his passion on the Green and Sustainability frontiers after being appointed Chairman of REACH's Environmental Sustainability Committee in 2008 to provide feedback to the Inter-Ministry Committee on Sustainability Development. 
Mr Tai is currently the Group Managing Director of Ong and Ong Pte Ltd, a multi-discipline consultancy firm that provides 360º solutions encompassing Urban Planning, Architecture, Engineering, Landscape Architecture and Interior Design. Mr Tai is also Chair of WorldGBC's Asia Pacific Regional Network.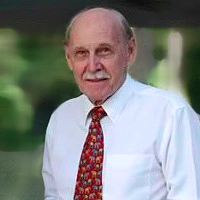 Ken Hickson 
Chairman | Sustain Ability Showcase Asia (SASA)
Leading sustainability advocate and author of six books, Ken Hickson is Chairman of the Singapore-based consultancy Sustain Ability Showcase Asia (SASA), Director of Blue by Design – an international grouping of sustainability experts involved in design and development projects – and Singapore Chairman of the International Green Purchasing Network (IGPN).
A member of the Singapore Institute of Directors (MSID) and Fellow of the Institute of Public Relations Singapore (FIPRS), he has been active in media, public affairs and the communications industry in Asia Pacific, working out of in Singapore, Australia and New Zealand, for more than 50 years.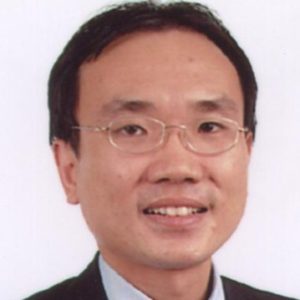 Patrick Chan 
MD | GAC Ventures and VisionEdge Technologies
Patrick Chan is the Managing Director of GAC Ventures and VisionEdge Technologies, an International Alternative Investment Review (IAIR) Awards 2014 winner for Best Company for Sustainability (Cleantech) Southeast Asia.
Patrick is a co-founder of Cleantech Marketplace Forum and Green Trade Hub, an O2O platform for B2C and B2B eco-products plugging them into markets across ASEAN, China, Japan and Korea via the East Asia Business Exchange.
Philippe Girardot 
Fall arrest and Height Access specialist
Managing Director and founder of AKROBAT Pte Ltd (2005–2016), a company specialized in fall protection and work at height in Singapore with more than 600 sites installed and a few more oversea (Malaysia, Philippine, Vietnam, Taiwan, UAE…
We have been involved in landmark projects such as MBS, Sentosa, Gardens by the Bay, Changi International airport, MRT stations and depots, Dubai Jebel Ali airport, Abu Dhabi exhibition center. Akrobat is also the appointed rescuer for the Singapore flyer (rope access division)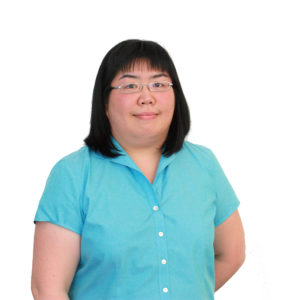 Naree Phinyawatana,  
Director | 
Des, WELL AP, LEED AP BD+C, ID+C, HOMES, TREES-A
Naree serves as the Director of Atelier Ten's Bangkok office and is one of the leads in Atelier Ten's Singapore office. Her expertise includes environmental design, daylighting and façade optimization, and extensive knowledge in sustainable masterplanning and infrastructure..
Naree was doing her doctoral dissertation focused on the urban heat island model in relationship to radiative properties on urban building envelope design at Harvard University Graduate School of Design.
Naree has worked on a wide range of projects including several LEED Platinum rated commercial and institutional buildings.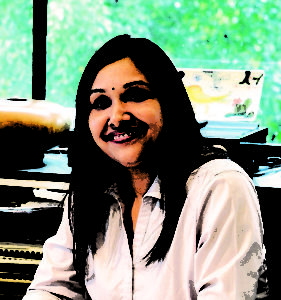 Srilalitha Gopalakrishnan 
Vice President |Singapore Institute of Landscape Architect
Srilalitha Gopalakrishnan is a landscape architect with over 13 years of professional experience and a diverse portfolio of projects across Singapore, Malaysia, China, Hong Kong and India.
Currently an Associate – Landscape Architect with Atkins heading the Singapore landscape design studio, Srilalitha has worked with Tierra Design in Singapore for over 11 years on projects ranging from residential, commercial, hospitality, institutional, recreational and master planning with many of her projects winning several accolades.
In 2013, her project, Park Royal-on-Pickering swept the top design awards in Singapore, winning the President's Award for Design of the Year; and the Ocean Financial Centre's (OFC) Green Wall, entered the Guinness Book of World Records as the World's Largest Vertical Garden Wall.  
She believes strongly in an integrated design approach and her design principles emphasize blurring the lines between built and open environment to create a seamless experience for the end user. Dedicated to raising the quality and standards of landscape architecture within Singapore and Asia, she serves on the Council of the Singapore Institute of Landscape Architects (SILA) as 1st Vice President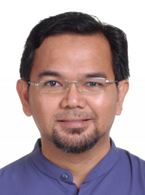 Dr Abdul Rahim Hamid 
 Landscape Architect
Dr Abdul Rahim Hamid attained his doctoral degree from the National University of Singapore (NUS) in 2016, as well as a professional Master of Landscape Architecture degree from the University of Melbourne in 2002. He has practised as a landscape architect in several firms in Singapore and Sydney, working on design and planning projects in Australia, India, China and Singapore.
Having taught the Diploma of Landscape Architecture course at the Singapore Polytechnic, and tutored in various architectural history, theory, ecological planning, and GIS modules at NUS and the University of Melbourne, Dr Abdul Rahim Hamid understands the complexities relating to landscape architecture education and professional practice. 
GIS features prominently in his doctoral and current research, and one of the projects during his stint as a professional landscape architect. His research interests spans landscape ecology, urban ecology, landscape planning and design, biodiversity conservation, GIS and environmental visualisation, and urban heritage.