Ms Maria Boey, President IPRS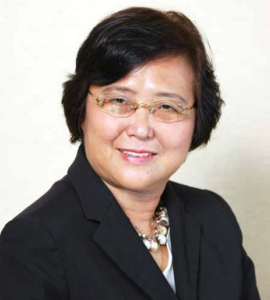 An Architect, Landscape Architect, Town Planner and Urban Designer.
She has planned Tampines Town and Paris Ris Town. Tampines won the World Habitat Award in 1992 for Housing and Development Board, Singapore. She and her Architects designed most of the housing development in Neighbourhoods 1, 2, 3, 4, 5, 8 and 9 forming a network of Green Connectors within the town.
She is formally Hon. Sec.  for the Singapore Institute of Planners and held other Executive posts for a decade. She is President of the Institute of Parks and Recreation, Singapore and Second Vice-President of Singapore Institute of  Landscape Architects presently. She is a Rotarian and Soroptimist who donates generously to Lions Homes for the Elders, Lions Befrienders, Singapore Planned Parenthood Association and Henderson Senior Citizens Home and other charities. She is a Distinguished Toastmaster who helps people in communication.
Qn1: Tell us Briefly about your career as a Landscape Architect?
I really enjoyed my career as a landscape architect because it is such a wonderful thing to create landscaped spaces for the people to use. You can see plants grow in a short moment and encourages bio-diversity in attracting birds and butterflies to the selected plants. I have 26 years experience in planning, designing and implementing from concept to completion in public housing of Singapore HDB (Housing Development Board). I lead a team of architects in planning of housing precincts which is a breakthrough in the housing design as we provide a central space for social interaction of the residents with green linkages to surrounding neighborhoods.
As an Architect, I have designed thousands of flats, a few neighborhood centres, a mosque and some neighborhood parks. As head of HDB Landscape Studio, I set standards for landscape. We researched into different types of plants we should plant. For example, if you want fragrant plants there are lots of fragrant plants you can choose from. There is also the edible garden that we would like to plant especially fruit trees. Many new design concepts were introduced which I am part of like the recreating waterbodies in SungeiApiApi and Bukit Panjang Neighborhood Park, which is a storm water retention pond. I left HDB in 2003 to join Surbana International Consultants Pte. Ltd. where I continued as a landscape architect. We worked in team in landscape design and implementations. I was involved in the Institute of Parks and Recreation(IPRS)for many years and now I am the President since 2008.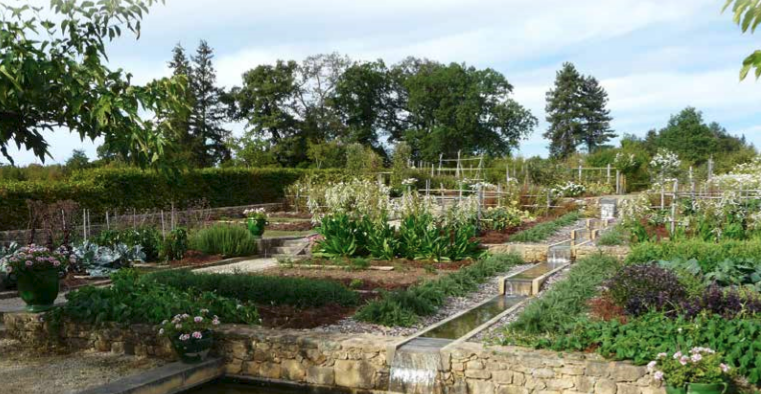 This has helped me to contribute to the community in terms of landscape. For example, I promoted community garden in our public housing. Community Gardens is a nationwide gardening movement known as Community in Bloom initiative by NParks, to provides a platform for people to bond with the wider community while drawing them closer to nature in our cityscape!
Qn2: What is the most rewarding aspect of your job as a landscape architect?
As a landscape architect the biggest reward is to see people enjoy themselves in the HDB Parks and Gardens that I designed individually or in a team. The latest project that I helped to implement was Eco-Park at Rumah Tinggi. This linear park is part of the KTM railway providing cargo access to Brickworks. Here, we use water retention tanks and swales for this ABC (Active, Beautiful and the Clean water) project, encouraged by Public Utility Board.
In Kallang Trivista Housing near the Kallang MRT station,we implemented what is best for the environment with fruit trees, edible plants and flowering plants for butterflies and birds. Here  we use the ABC concept of planting with rain gardensand swales which means that the rainwater will be collected underground, through the drain and  plants on top of the drain. It is very beautiful scheme by integrating the drains, canals and reservoirs with the surrounding environment in a holistic way
Qn3: Tell us briefly about one of your favourite project and why ?
Not many know about a dinosaur park in Woodlands. A decade back, this park was a very popular attraction located in Woodlands street 81. I was inspired by the Stonehenge in Wiltshire, England and bought a small model with Stonehenge footprint to create the park entrance. This park is called Fu Shan (Fortune Mountain) Garden. We used mostly natural stones to form the waterfall. Leaves from the existing trees were sculptured into green petals fallen into the waterfall as part of nature. At that time we didn't have many proprietary playgrouno ds so by designing a set of dinosaurs I have to use my creativity how would the children use it. Mainly because there are different types of dinosaurs, we have a number of slides, sunken into the the sand pits. As there were much publicity about this park, many parents brought their children from all parts of Singapore to play in this park.
Qn4: What were the challenges arise and how did you manage that ?
The challenges arise basically when we have areas that we have to plant without enough sunshine as we need sunshine for six hours for a plant to grow effectively. And there will be areas with too much water so we have to think first about what types of plants we can plant. These days,  there are  roof gardens which are of intensive and extensive use. The extensive roof garden has no public access but planted with simple species which are durable and has little maintenance. The intensive roof gardens are furnished with  shelters, 3 generations play and exercises equipment. Due to its limited space, planting are limited to small trees and away from the housing units.
Qn5: What advice do you have for young landscape architects and designers?
I think  for any designer whether  it is graphic design,  architecture or landscape , a person must have a passion and love what they do. It becomes more an enjoyment when you combine  work and the passion for what you are doing. The ability to create great things for the people is what we should focus on to do. Care for the people and the environment. With lots of trees, animals like squirrels, Butterflies and birds will just appear. Birds can benefit from trees yielding berries. So let's ensure we keep architecture and landscape related together for a better environment and ecology.
Qn6: What are the do's and don'ts of Architectural Designing ?
Do everything that is right and don't do anything that is wrong because in the process of landscaping we are actually learning as well. So there are things that we have to do right is like planting the right plant to the right environment. For example you don't plant a water plant on the dry ground. You have to plant it in water. You must not work alone, work as a team . Work with the licensed contractors and the suppliers, that way new products keep coming out. So it's good to know the industry as well. We must learn and improve ourselves further to make the world a better place.
Qn7: Say something you would like to share on sustainability and landscape design?
Sustainability is a very wide field . It extends from plants to building. As a president of IPRS, I promote edible planting and insist on growing your own plant. We have a book authored with Vegetarian Society, Singapore called At Home from Pot to Pot to encourage families to plant their own vegetable and eat them. This book is especially to encourage children to eat more fruits, herbs and vegetable in their own home.
Qn8: What are the points to be noted while designing parks for recreation ?
There are many types of parks in Singapore . For public housing, it was neighborhood parks and now known as "common green' due to its smaller housing precincts. For the children, it is the proprietary playground and for the (NS) National Service, we have the exercise station and for the Elderly we have the exercise equipment. There is a jogging track which doubled up for brisk walking. We have shelters and seats for all. We should design according to the park's size and what facilities the budget have proposed. Big parks like Singapore Botanic Garden which is an UNESCO site requires more conservation and protection.
Qn9: Tell us about your current role as the president of IPRS and your future plans and goals?
The Institute of Parks and Recreation Singapore (IPRS) is a professional body dedicated to the conservation and enhancement of the country's parks and other recreational facilities. We are inspired by the beauty of natural surroundings in contrast with the modern backdrop of the city. As part of our core values, we spearhead several fundraising projects that have green initiatives. We work with people who have a similar vision as ours, one that involves a sustainable future through a lively environment.
We have organized cycling events and even workshops and we are organizing a conference in July. International Greenery, Recreation, Infrastructure Park Conference 2017 and World Urban Parks AsiaPacific Congress 17-20 July 2017. For the goals, we should have more members locally and internationally. We have plans to expand overseas and planning to have upcoming overseas conferences in future. Tentatively one in Japan next year.