Face to Face: Ms Esther An Interview
Interview with Ms Esther An, Chief Sustainability Officer, City Developments Limited (CDL)
Tell us about your role as Chief Sustainability Officer at CDL.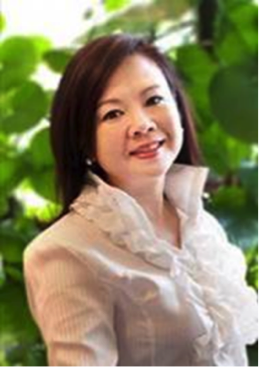 As CDL's Chief Sustainability Officer (CSO), I report directly to our Chief Executive Officer (CEO) and Board Sustainability Committee (BSC). Strategic thinking, anticipating trends and planning as well as effective implementation of ideas are key to my role. With the fast-changing business and sustainability landscape globally and locally, the biggest challenge is to uphold CDL's sustainability leadership in Singapore and the region as well as maintain CDL's high profile in global sustainability rankings. Referenced by many global institutional investors, these rankings reinforce our brand reputation and trusted track record.
To complement my role as CSO, I lead the company-wide Sustainability Committee, which drives sustainability across all corporate and operational units of CDL. Set up in 2008, the committee supports the Sustainability department in implementing initiatives, drives and monitors various aspects of CDL's sustainability practices, and ensures effective integration of Environmental, Social and Governance (ESG) initiatives into our business operations and corporate objectives. Today, practicing sustainability alone is not sufficient, and communication is another key role that I play.
At CDL, we have been advancing our sustainability reporting in line with global reporting frameworks over the last decade. In 2008, CDL was the first Singapore company to publish a Global Reporting Initiative (GRI) Application Level checked sustainability report. In 2012, we became the first developer in Singapore to receive GRI Level A+ for our report. In 2015, CDL became the first property developer in Singapore to adopt the International Integrated Reporting Council's Integrated Reporting framework and published our inaugural Integrated Sustainability Report (ISR). This has helped us make stronger business and financial sense of ESG integration. Most importantly, it has enabled us to articulate our ESG strategies and key performances with investors effectively. The dedicated report provides details on CDL's ESG activities and performance, addresses the social and environmental impacts that are pertinent to the company's business, and shares the company's engagement with stakeholders.
Many global investors, in particular Socially Responsible Investment (SRI) funds, have been referring to our sustainability report as a key source of information on our performance for their investment evaluation. Beyond our annual Integrated Sustainability Report, CDL has also taken the initiative to create a dedicated sustainability microsite and provide quarterly updates on our sustainability-related initiatives and key ESG performance in a timelier manner.
Being in the sustainability scene for over 20 years, you have seen the evolution of the industry. What do you think caused the paradigm shift from economic development to sustainable development?
In the mid-1990s, sustainability and climate change were not familiar concepts to many in this part of the world. However, greater global awareness of the impact of climate change and increasing recognition of the strategic connection between sustainability and business performance has been the driving force for companies to be proactive rather than reactive in sustainable development. For instance, businesses can no longer ignore the impact of climate change risks on their bottom line.
In Singapore, businesses that do not adopt sustainable practices may face reputational or operational risks that will impact their license to operate, and be exposed to higher operating costs, with the water price increase and impending carbon tax. Furthermore, with green consumerism on the rise globally and greater investor demand for ESG data which influence investment decisions, adopting sustainable practices also presents tremendous opportunities for companies to grow their business. Indeed, the paradigm shift to sustainable development was accelerated with the landmark Paris Agreement and the United Nations (UN)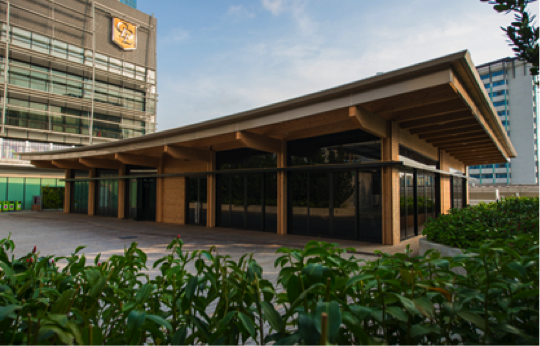 Sustainable Development Goals (SDGs).
As governments align their policies with the Agreement and UN SDGs, businesses must act fast to integrate sustainability into their operations. Besides potentially enhancing their license to operate, this will enable them to create sustained value for their business, investors, stakeholders and the community.
Do you think sustainability has been well adopted by the built industry in Singapore?
In the 1990s, the building industry was considered to have caused a negative impact on the environment and perceived as destroying before constructing. However, CDL believed that we could build and manage with sustainability in mind. We established our ethos of 'Conserving as we Construct' and have been committed to future-proofing our business through a three-pronged strategy as a developer, an asset owner and a corporate citizen.
We develop green buildings, manage them in an energy- and resource-efficient way, and engage stakeholders on sustainable development. Being a pioneer in green building and sustainability has its opportunities and challenges. While there was much room for us to innovate and achieve many 'firsts' since 1995, there were also challenges. Along the value chain, in particular, there was a lack of awareness and knowledge about the benefits of green products and practices in the early days.
To help stakeholders understand and support our sustainability vision and mission, we devoted much time and effort to communicate our goals and plans. We introduced several key platforms to engage with and get the message across to our contractors and suppliers. These included the CDL Environmental, Health and Safety (EHS) policy, CDL 5-Star EHS Assessment System and Green Procurement Guidelines. As one of Singapore's largest landlords, we also launched several eco-outreach initiatives to influence tenants to adopt the good habits of reduce, reuse and recycle. Key programmes include Project: Eco-Office, a first-of-its-kind green office campaign with Singapore Environment Council since 2002, "1°C Up" Programme since 2007, and the CDL Green Lease Partnership Programme in 2014.
With consistency and tireless efforts to engage, educate and empower our stakeholders, they have recognised the benefits of sustainable practices. Today, contractors support our approach and extend the same good EHS practices to other developers, which has helped drive change in the entire built industry. Besides reducing their carbon footprint, our tenants also saw the benefits of sustainable practices as they achieved savings in their utility bill. Looking ahead, the Singapore Government targets to green at least 80% of the country's building stock by 2030, which could potentially be the lynchpin of Singapore's climate pledge to reduce its Greenhouse Gas (GHG) emissions. There is thus room for greater adoption of sustainability by the built sector to collectively mitigate climate change and contribute towards Singapore's greening and GHG emissions reduction goals.
What are the types of events that Women4Green organise?
To further support the international and national climate actions, we initiated the development of the zero-energy Singapore Sustainability Academy (SSA) with a vision to contribute to a green and sustainable future. It sets out to be a hub for capacity building, knowledge sharing, collaborations and networking.
Women4Green was established at the same time to support CDL and the Academy's vision. Having worked in the building and sustainability arenas for over two decades, I would safely say that industries related to green building, technology, engineering and energy are in general male dominant. Being the first network in Singapore for women in sustainability, Women4Green aims to bring together women executives in the various green industries to contribute towards climate action, sustainable business and social change. It hopes to harness the collective knowledge and expertise of successful female leaders to empower other women to incite meaningful change in their respective industries. Women4Green initiatives and activities will be designed to support the UN SDGs particularly Goal 5 — achieve gender equality and empowerment of women.
We strongly believe that creating and expanding opportunities for women are fundamental to sustainable growth and will further advance our stakeholder engagement to build a sustainable future, at home or at work. It is our privilege to have successful female leaders from various industries to voice their support of Women4Green's mission. It is not a rigid society but a platform to enable knowledge sharing about sustainability through online sharing and regular events.
By attending Women4Green events on topics related to sustainable lifestyle and business practices, participants will benefit from the collective knowledge and expertise of selected subjects and female leaders. The learning and exchange of knowledge and expertise will inspire participants to drive change through adopting and promoting best practices, innovations and engagement in support of the UN SDGs.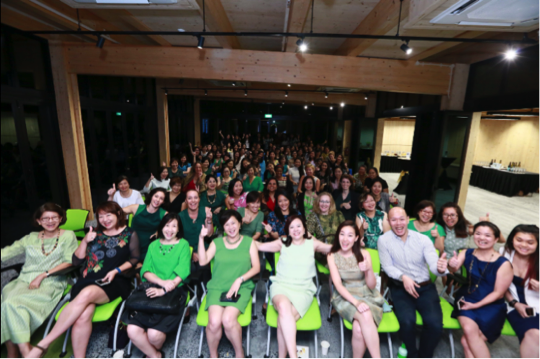 Through your role in CDL, you spearheaded various community engagement initiatives like E-Generation Challenge and EcoBank. Which is your favourite and why?
I am glad to have the privilege to create exciting community outreach initiatives. My favourite initiatives are My Tree House, world's first green library for kids and the zero-energy CDL Green Gallery@Singapore Botanic Gardens Heritage Museum. Both were set up as our gifts to the nation when CDL celebrated our 50th anniversary in 2013.
The two projects demonstrate a high standard of green building commitment and innovations. Most importantly, the two platforms reach out to millions of visitors, local and overseas, to learn more about the appreciation of the environment and the beauty of nature. No single entity can tackle climate change or save the planet alone, these platforms have effectively reached out to and educated the public and young children to do their part for our planet.
Where do you think Singapore stands in the international arena in terms of sustainability?
Despite being island-state with limited land and resources, Singapore is ranked the most sustainable city in Asia and second in the world after Zurich according to the Sustainable Cities Index 2016 from global design and consulting firm Arcadis. A white paper by Solidiance in 2016 ranked Singapore amongst the top 10 global cities in green buildings and the country has been highly regarded as a garden city with high green coverage of almost 50%. Strong government commitment has played an instrumental role in setting the sustainable development agenda and direction through the introduction of the Sustainable Singapore Blueprint, Climate Action Plan and Public Sector Sustainability Plan.
These entail policies to steer the people, public and private (3P) sectors towards a concerted effort and greater impact to achieve our national goals on tackling climate change. For instance, SSA, a joint collaboration between CDL and the Sustainable Energy Association of Singapore, is the nation's first major 3P initiative in support of global and national sustainability goals. The SSA is supported by six government agencies – Building and Construction Authority, Ministry of the Environment and Water Resources, National Climate Change Secretariat, National Environment Agency, National Parks Board, and Urban Redevelopment Authority.
This is also the first time a local private-sector property developer and non-profit organisation teamed up to create a major training and networking facility on sustainability. The SSA aims to promote a low-carbon economy, resource efficiency, and sustainable practices among businesses and the community, in particular, youths. It will focus on thought leadership and advocacy; capacity building through education, training and mentorship; networking and collaborations; information, resource and solutions sharing; as well as stakeholder and community engagements.
At the same time, Singapore has continued to learn from other countries in the adoption of best international practices and game-changing technology for sustainable development. In the context of the building and construction industry, this is crucial as we need to continuously push boundaries for a better, cleaner and greener way to build. In 2014, CDL became the first property developer in Asia to adopt the advanced Prefabricated Prefinished Volumetric Construction (PPVC) method for The Brownstone, a 638-unit Executive Condominium located next to the upcoming Canberra MRT station in Singapore. In 2016, CDL also became an early adopter of Cross Laminated Timber (CLT) and Glued Laminated Timber (Glulam) in Singapore. The SSA was built using CLT and Glulam which have been used in Europe. PPVC, CLT and Glulam support the concept of Design for Manufacturing and Assembly that significantly boosts construction productivity, ensures quality and enhances worksite cleanliness and safety.