Dr Digby White, CEO of World Urban Parks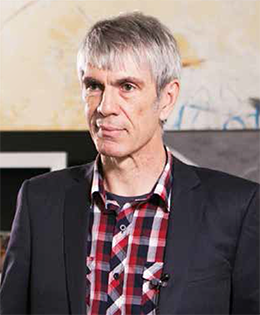 Dr Digby Whyte's career has involved leadership and professional roles spanning international, national, state, regional and city parks and recreation organisations based in Australia, New Zealand, USA, Canada and Iceland; and governance roles with international, national, and local non-pro t park and recreation organisations.
Currently he is the CEO of World Urban Parks and in recent years was the Director of Park Operations, with responsibility for 4.7 million hectares of national parks and reserves, for the Parks and Wildlife Service of the Northern Territory Government in Australia and the Group Manager of Manukau City Parks a city serving 365,000 citizens in New Zealand. Dr Whyte has served on the boards of Parks Forum and the New Zealand Recreation Association. He holds Doctoral and Directors degrees in Recreation and Park Administration from Indiana University, and a Master of Public Policy from Massey University.
Tell us briefly about your current role?
The World Urban Parks CEO provides some of the public face of the organisation as well as leadership and support to the board, membership and partners.
What made you so interested in urban parks and spaces?
To do something about people's quality of life. I like the idea of cities designed with their natural environment, particularly for their contribution to livability and access to nature. Most of my experience and education has been in New Zealand, Australia and USA, but over the last four years, wonderfully international!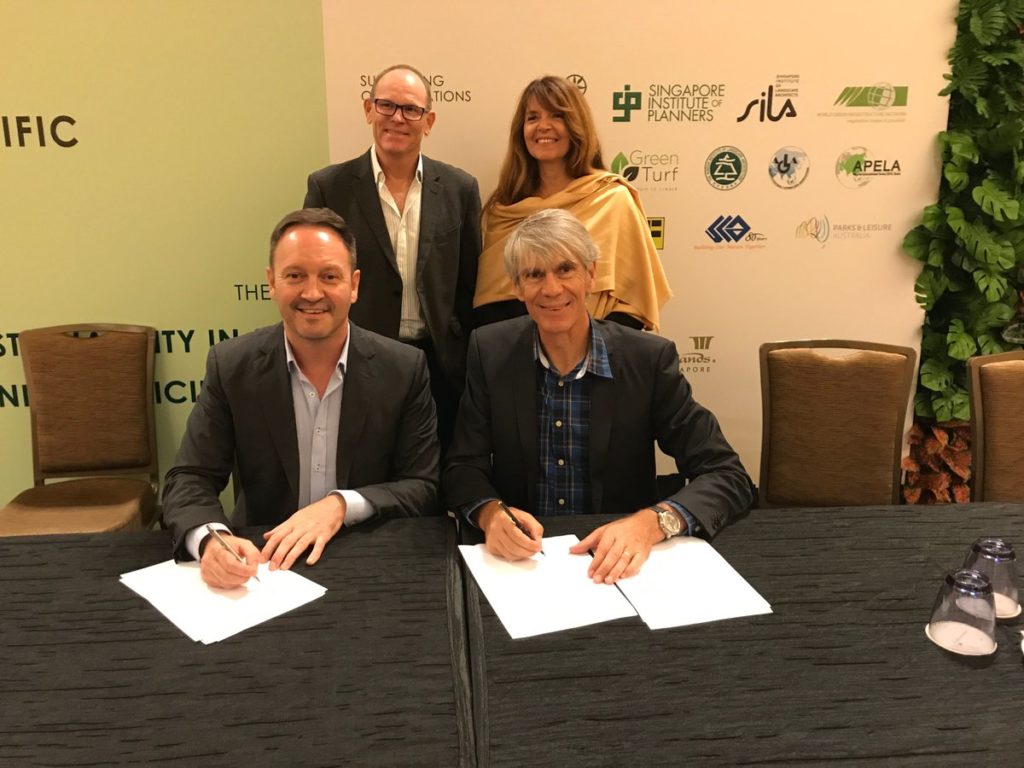 In Photo: MOU signing off World Urban Parks WUP and Parks and Leisure Australia PLA
Which is your favourite green space or park in the world?
There are too many, but I was bought up in a house inside a 10,000 hectare regional park on the edge of Auckland City in New Zealand – a park with mountain ranges, wild surf on black iron sand beaches and thick green bush.
What does World Urban Parks strive to achieve?
To be a united voice for the parks, open space and recreation sector and related partners. To champion the health, livability and sustainability benefits of city open space and to share knowledge and best practice.
Could you share some strategies used by World Urban Parks to encourage the use of green spaces?
Side Events at the UN Habitat III, international congresses with declarations, strengthening national associations in the industry, connecting open space providers and managers across the sector to solve common issues.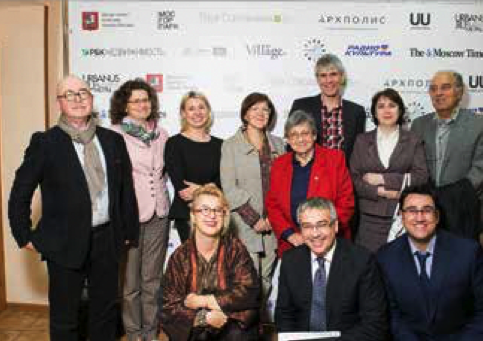 In Photo: Team at European Commission Green Capital Awards
Why do you think parks and green spaces are undervalued?
Within a city environment space is utilized for housing, commerce, and transport. Depending on how advanced city planning is, these uses can compete. They can be seen as essential priorities but increasingly it is being realized that natural systems and cities integrated with open space make the city more liveable, resilient, healthy and economic.
In recent years, many developed cities have taken an active approach to creating green space. Do you think these efforts are sustainable?
A number of cities are starting to restore and reconnect the natural systems within their cities. Some of this is more advanced planning, some in response to competition (e.g. the European Commission Green Capital Awards), some in response to citizens, some in relation to climate change and etcetera. The future test will be how the city responds to ever increasing population. In Singapore green space is now being integrated into high-rise buildings. Green space systems have been recognized as contributing to city climate change resilience (including cooling effects, cleaner air) and they also support non-vehicular circulation systems (in conjunction with public transport like trams) that are safer and more enjoyable than congested road systems.
In your opinion, how do urban parks and open spaces contribute to improving social interaction in cities?
Public parks are social levelers, whether sitting on the beach or playing soccer, it does not matter who is who. Good park design and use management or facilitation caters for social situations, such as events, supporting club use, playgrounds with social places for parents, outdoor aerobics or dance, cafes, etcetera.
What does your ideal urban park look like?
There is no such thing, but it should respond to the local culture and natural environment. They may be in broad categories with an emphasis on natural systems, such as coastline and streams; sport or community; play or bikeways; or outstanding geography or cultural heritage. In general, the integrity of natural and cultural resources, circulation and information systems, compatible uses, reduction of risks, and basic conveniences should feature.