Global Showcase of Green Building and Construction Innovations

Build Eco Xpo (BEX) Asia, Southeast Asia's leading trade exhibition for the green building market, kicked off with a bang at the Marina Bay Sands Expo and Convention Centre. Visitors from more than 50 countries attended the event to get a firsthand look into some of the latest innovations and insights in the Asian green building, HVAC-R, water, energy and heating industries.BEX Asia is co-located with Mostra Convegno Expocomfort (MCE) Asia, the region's leading trade exhibition for energy-efficient solutions that power industrial, commercial and residential buildings. BEX and MCE Asia 2017, the key anchor trade exhibitions of Singapore Green Building Week (SGBW), are proud to be part of a larger movement contributing to the future well-being of our planet.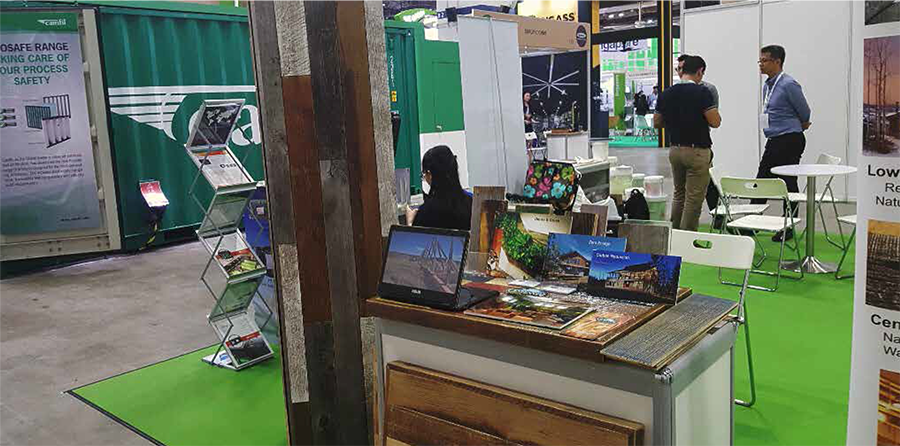 The SGBW hosts a wide variety of events to galvanise the community to act on sustainability, reaching out to international green building experts, policymakers, academics, built environment practitioners, end-users, as well as members of the public and students. Platform for the latest innovations in Asia The BEX and MCE Asia exhibition floors brimmed with the latest green building and energy-efficient technologies, providing visitors with a broad view of the vast array of solutions driving meaningful change in Asia. A key theme throughout the exhibition were smart devices that promise to power next-generation homes, offices and buildings. From smart lighting to data-driven energy management solutions, visitors were spoilt for choice by the latest innovations on display.
"We are glad to be able to participate in this year's edition of MCE Asia 2017," said Mr David Yim, Marketing Manager at AGC Asia Pacific Pte Ltd.

"It is a great opportunity for us to share HalioTM, our smart-tinting glass that brings active glass technology into the market to deliver powerful and responsive natural light management. Through the event, we are not only able to reach out to new and potential clients, but are able to network with some of the brightest minds in the industry."
Othercompanies debuting their latest solutions,ranging fromplug-and-play escalatortechnology to smart HVAC control valves, include: • AL-SUS Technologies' Step Lift, an evolutionary lift that can be quickly installed to fit existing staircases, without having to build expensive escalator or lift shafts. Meant to complement the use of staircases, the step lift is a platform that automatically moves up a single flight of stairs. Space saving and energy efficient, Step Lift also boasts safety features for hassle-free usage. • Ariston'sAndris Slim 20 (SL20) Storage Water Heater is designed for modern living, with an energy efficient water inlet flow control system. Its slim and aesthetic design allows it to fit into tight spaces, perfect for modern apartments in urban jungles like Singapore.